Latest Peer Reviewed Papers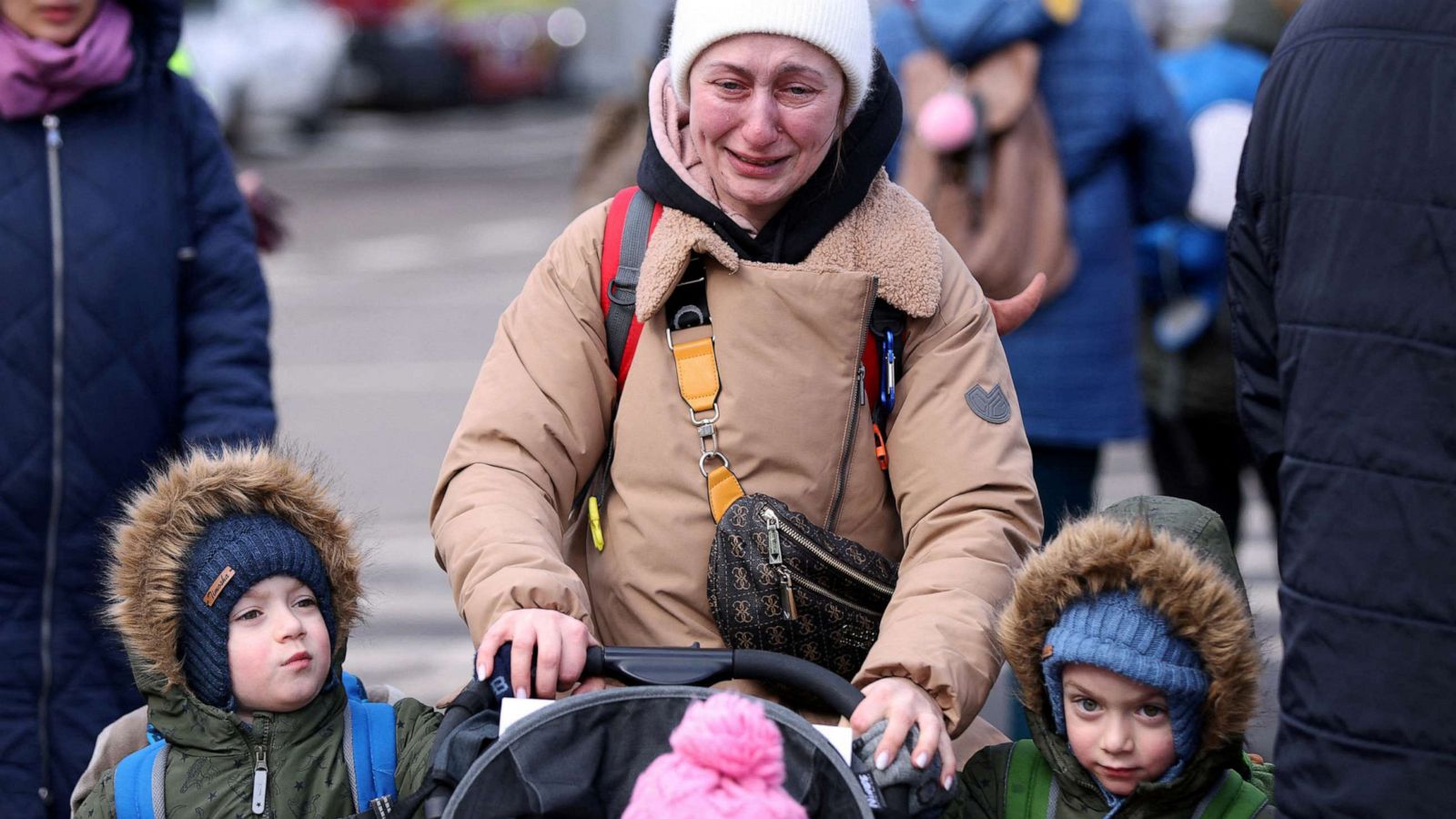 One in four children around the world live in a conflict or disaster zone and crises can last for decades. Globally, refugee situations have become protracted with more children born to refugee parents spending their childhood, and at times their entire lives outside their country of origin. The challenges refugees face before, during, and after being displaced have serious consequences for families. Displacement often occurs multiple times and includes tremendous daily uncertainty. If families resettle, the process of adapting to new cultures requires and fosters remarkable resilience and navigational skills. This chapter tells the stories of how parents navigate challenging circumstances in three contexts: refugees within their own country, refugee camps outside of their country, and refugees who have resettled in a host country.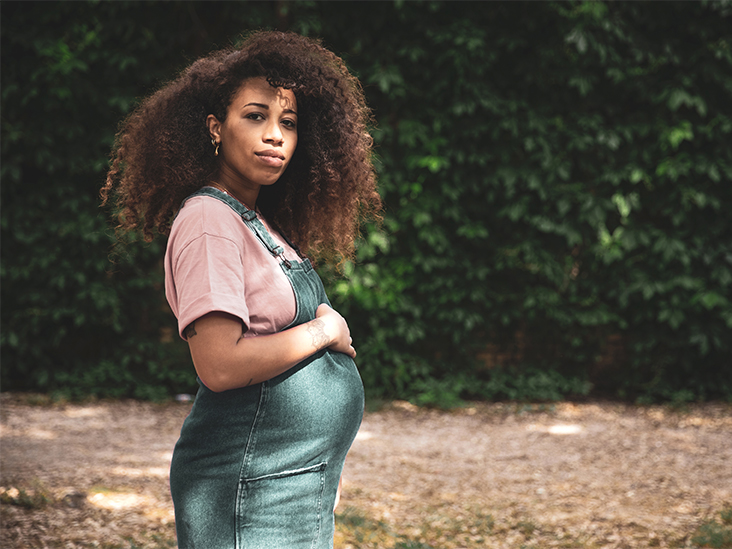 Perinatal mood and anxiety disorders (PMADs) are the most common complication of pregnancy. An estimated 15–21% of pregnant and postpartum women experience PMADs, with 1 in 7 affected by perinatal depression and 13–21% affected by perinatal anxiety. Among women who reported postpartum mental health concerns, Black women were less likely to receive follow-up treatment than white women. The absence of follow-ups may result in underdiagnosis and lack of treatment. Consequently, when postpartum depression goes untreated, it can severely affect the health and wellbeing of the woman and her family. The prevalence of PMAD symptoms among this sample of Black women was alarmingly high. Women who experienced PMADs were more likely to report adverse childhood experiences (e.g., physical, emotional, and/or sexual abuse). By understanding the prevalence of PMADs and the factors associated with these disorders, healthcare professionals can improve diagnosis and treatment rates among this understudied and underserved population.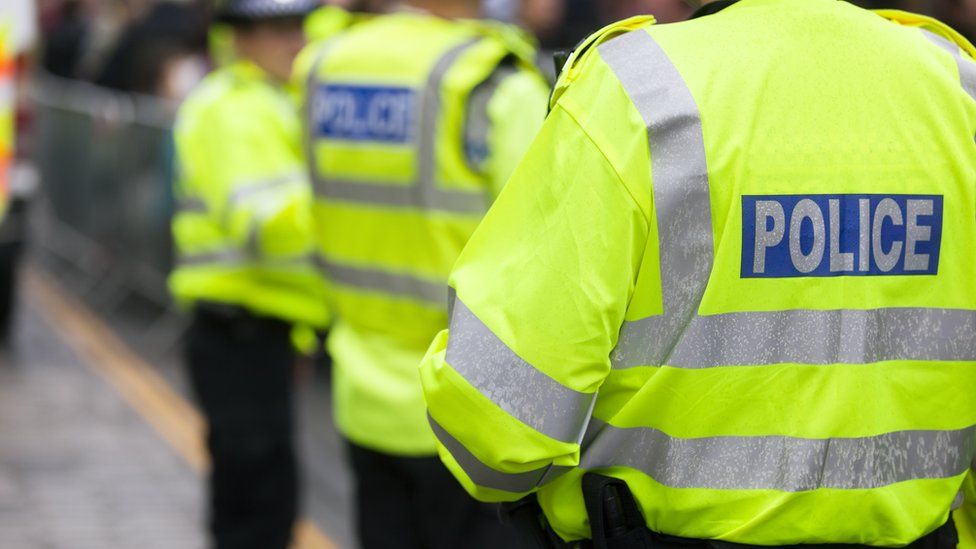 Law Enforcement Officers experience high rates of ACEs compared to the general population. In particular, officers in this sample reported exceptionally high levels of emotional abuse. Further research should explore how ACES differentially impact positive (like, resiliency) and negative (like, use of force) outcomes among professionals who are repeatedly exposed to high stress and traumatic events.
Sibling Experiences of Adverse Childhood Experiences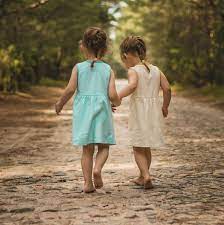 Sibling relationships are unique, and for some the most enduring we experience. These relationships can be categorised by love and warmth, however, can also be a point of escalating conflict and problems. Compared to other family relationships, sibling relationships are argued to be understudied despite being the longest-lasting relationship is most people's lives. Siblings can provide an important source of support and play a vital role in an individual's wellbeing , These relationships can be categorised by love and warmth, providing security and the opportunity to develop social abilities and self-identity. However, sibling relationships can also be a point of escalating conflict and problems. Some sibling relationships may be ingrained with rivalry and conflict, with distance being introduced when they leave the parental home. Several papers found evidence that older siblings often position themselves as carers, protecting their younger siblings from the ACE, who tend to be seen as more vulnerable. Depending on the type of adversity being experienced, the older siblings has been found to either buffer and reduce the potential impact for their younger siblings, or protect them from experiencing further abuse.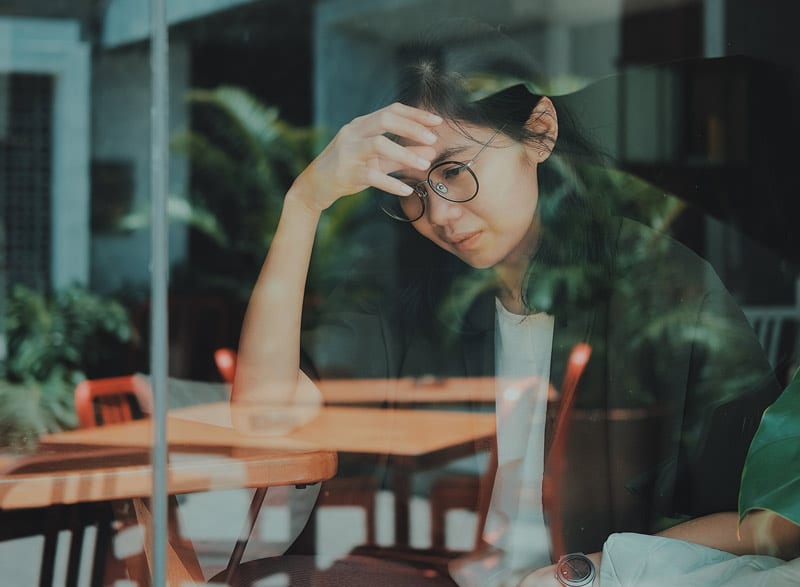 Suicide has become one of the leading causes of death across all ages worldwide. Among those aged between 15 and  29 years, suicide is ranked second as a cause of death globally.1 Suicidal ideation, which is defined as thoughts to end one's own life, is a pivotal precursor to later attempted and completed suicide, and is therefore considered to be a major public health matter.2 Among college students it is estimated that 15–30% have reported some degree of suicidal thoughts.
Creating a trauma-informed culture within the college community will foster an awareness of how past adverse experiences can affect students' present functioning so that appropriate supports can be advertised and provided. Therefore, screening for ACEs, or at least considering their implications, has obvious use in clinical assessment and treatment,40 but also in interventions to reduce stress and improve the mental health of the college-going population.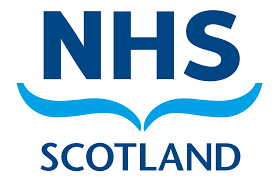 Results Increasing ACE counts were independently related to low trust in NHS COVID-19 information, feeling unfairly restricted by government and ending mandatory face coverings. High ACE counts (4+ vs 0 ACEs) were also associated with supporting removal of social distancing. Breaking COVID-19 restrictions increased with ACE count with likelihood doubling from no ACEs to 4+ ACEs. Vaccine hesitancy was threefold higher with 4+ ACEs (vs n0 ACEs) and higher in younger age groups. Thus, modelled estimates of vaccine hesitancy ranged from 3.42% with no ACEs, aged ≥70 years, to 38.06% with 4+ ACEs, aged 18–29 years.
Conclusions ACEs are common across populations of many countries. Understanding how they impact trust in health advice and uptake of medical interventions could play a critical role in the continuing response to COVID-19 and controlling future pandemics. Individuals with ACEs suffer greater health risks throughout life and may also be excluded from interventions that reduce infection risks. While pandemic responses should consider how best to reach those suffering from ACEs, longer term, better compliance with public health advice is another reason to invest in safe and secure childhoods for all children.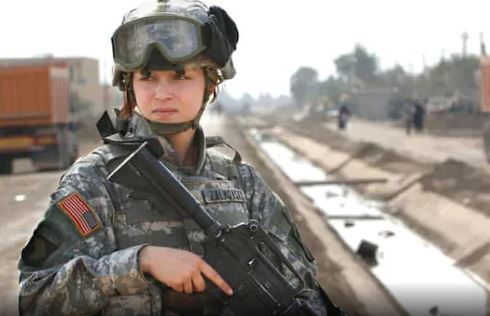 A sizable percentage (55%) of participants reported experiencing one or more childhood adversities. The most frequently reported ACEs were emotional abuse, physical abuse, and
feeling unloved by family. Experiencing childhood adversities was most strongly associated with mental health difficulties such as posttraumatic stress disorder and military adversities such as emotional bullying, sexual harassment, and sexual assault during military service.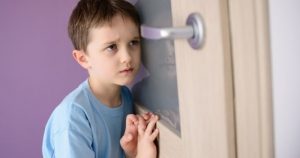 The researcher found that when there are strong student-teacher relationships it predicts
student achievement, increased levels of engagement, and form the foundation of trauma informed interventions in the classroom. Teachers also used strategies themselves to stay calm
and centered by recognizing their own triggers, building relationships, and setting goals to
increase their own continued practice of being trauma informed. The research shows from
trauma-informed practices, students learn how to cope with their stress, how to respond to their
future stress, and understand how to trust others.
A recent paper published in this year found that when analys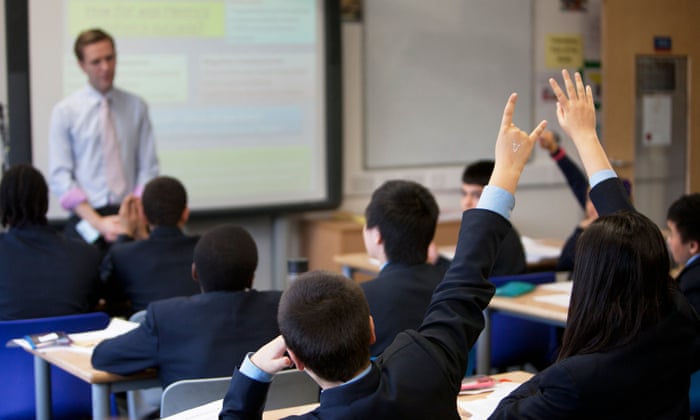 ing the studies for teacher perceptions on being trauma-informed, the researcher found the following recurring themes: lack of knowledge, confidence, and training
and the importance of teacher wellbeing and burnout. The main focus was how the lack of trauma-informed training and resources was available and how that can be a source of teacher
stress by not being able to support the needs of adversity-affected students. Kim et al. (2021)
discussed teachers showing significant grown in trauma-informed attitudes. Using a newly acquired trauma lens, teachers had a heightened awareness and sensitivity to viewing rebellious classroom behavior and shifted their approach to responding appropriately. Results from Kim et al. (2021) show how trauma training impacted teacher knowledge of trauma and adversity and led to meaningful changes in viewing student behavior and responses to stress.
This article presents the results of qualitative research on the lived experience of managers related to critical moments of practice that arise due to behavioral patterns acquired during childhood that are incompatible with their own mindsets. The research is based on interpretive phenomenological analysis and is enriched at the interpretive level with existential hermeneutic phenomenology perspectives. The article concludes that both childhood experience and adopted parental behavioral patterns that are not in accordance with their own mindset can lead to serious issues in managers' career development. These are typically dysfunctional interpersonal relationships, feelings of failure, and disrupted management activities and processes that affect career plans and personal life. The novelty of our approach lies in the fact that a phenomenological approach can be used not only to analyze traumatic childhood experiences and events, but also to reveal how a common family background can shape future business practice.
In most countries, interpersonal violence had the largest PAFs due to ACEs (range 14·7–53·5%), followed by harmful alcohol use (15·7–45·0%), illicit drug use (15·2–44·9%), and anxiety (13·9%–44·8%). Harmful alcohol use, smoking, and cancer had the highest ACE-attributable costs in many countries. Total ACE-attributable costs ranged from $0·1 billion (Montenegro) to $129·4 billion (Germany) and were equivalent to between 1·1% (Sweden and Turkey) and 6·0% (Ukraine) of nations' gross domestic products.
Interpretation
Availability of ACE data varies widely between countries and country-level estimates cannot be directly compared. However, findings suggest ACEs are associated with major health and financial costs across European countries. The cost of not investing to prevent ACEs must be recognised, particularly as countries look to recover from the COVID-19 pandemic, which interrupted services and education, and potentially increased risk factors for ACEs.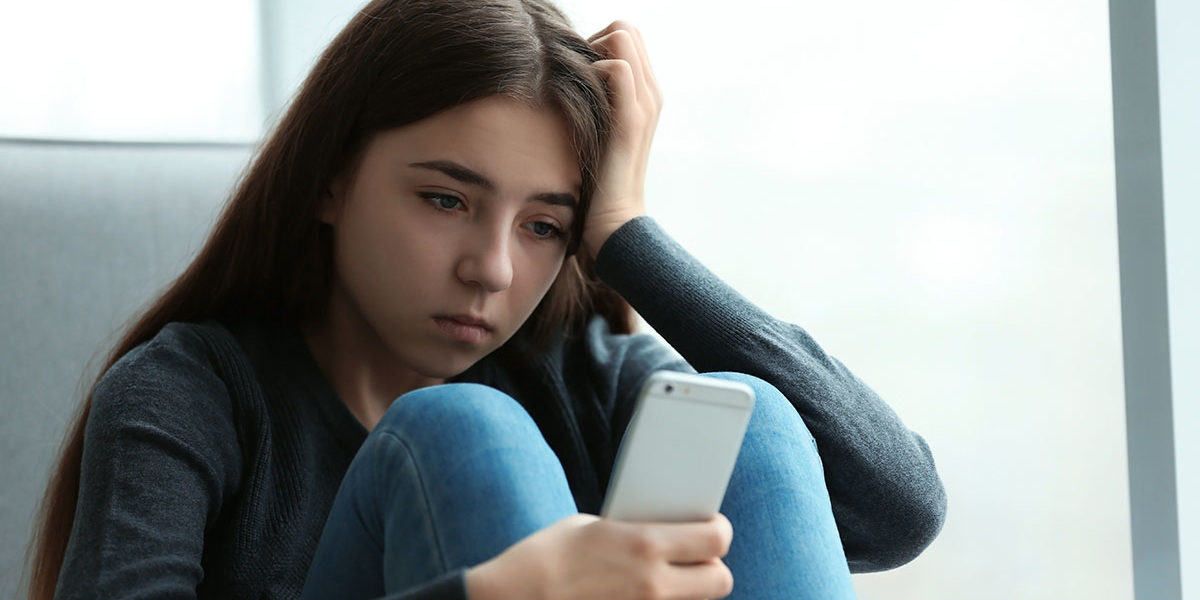 Background: The psychological impact of COVID-19 is multifaceted, both acute and chronic,
and has not affected everyone equally. Method: This longitudinal study compared those with and
without Adverse Childhood Experiences (ACEs) on measures of psychological distress and wellbeing
over time. Results: All groups (No ACE, Low ACE, and High ACE) had similar levels of distress at Time 1, with significant increases in psychological distress for those with ACEs over time, but not for those without. Psychological Flexibility was strongly and significantly associated with decreases in psychological distress and improved wellbeing. It significantly mediated the relationship between ACE and wellbeing. Conclusions: Those with ACEs report significantly increased psychological distress over time, compared to those without ACE during the COVID-19 pandemic. Evidence-based interventions using Psychological Flexibility may improve mental health and wellbeing to help further mediate its effects.