RQF Level 2 Award:
FAA Level 2 Award in First Aid for Mental Health (RQF)
SCQF Level 5 Award:
Award in First Aid for Mental Health at SCQF Level 5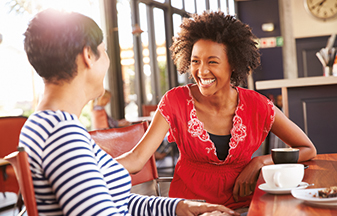 Anyone can be affected by a mental health condition either themselves or a family member, friend or colleague.
This course is suitable for everyone but has been designed to help employers to provide a positive mental health culture within the workplace and to provide learners with comprehensive knowledge on a range of the most common mental health conditions and the skills to be able to act should a condition be suspected.
Learners undertaking this course will be considered First Aiders for Mental Health and be a point of contact within the workplace to help and support those with a suspected mental health condition.
Building on the Level 1/4 Award in Awareness of First Aid for Mental Health this course introduces the First Aid for Mental Health Action Plan which allows learners to provide their peers with comprehensive guidance and support for a suspected mental health condition. Learners will be able to provide signposting to professional help and support that person whilst they are receiving professional assistance.
This course also covers the effects of drugs and alcohol and provides learners with the skills and knowledge to assist employers in implementing a positive mental health culture to support employees within a workplace.
Syllabus
A range of subjects are covered including:
What is First Aid for Mental Health?
Identifying mental health conditions
Providing advice and starting a conversation
Drugs and alcohol
First Aid for Mental Health action plan
First Aid for Mental Health in the workplace
Cost
In-house courses available – £1500 for a max of 12 people
Duration
1 day training
Testimonials
'Dorothy was absolutely amazing. Great content and sharing experiences. A massive help for me and for the business'.
AREA BUSINESS MANAGER
'The course was informative. Dorothy delivered the course very well. Helped me understand about mental health more and notice it in the workplace'.
RETAIL MANAGER
'Dorothy delivered a great course delivering a lot of information about different aspects of mental health first aid and giving myself more knowledge and understanding'.
RETAIL MANAGER
'Dorothy was very knowledgeable during the rouse. She helped keep us all engaged while talking us through our personal experiences. She did more than teach us, she also cared about the objectives of the course and how it helped the wider public health'.
 GENERAL MANAGER
'Today I attended the Mental Health First Aid course with Dorothy. I think she is a wonderful teacher and she helped me to have a better understanding of how important mental health is and all the signs we need to pay attention to. I would like to take further courses with her in the future'.
 RESTAURANT MANAGER
'I recently attended A Mental Health First Aid course at the Riverside Campus with Dorothy Claire Le Grove lecturing.  I have to say, for someone like me who has been out of a learning environment for some time I found the course first class and not in part due to the lecturers delivery style, clear experience, knowledge, patience and support. So positive was the experience, I shall be looking out for any other courses delivered by Dorothy as I am confident I would have a similar positive experience and the same positive outcomes I had in achieving this qualification.  I cant thank or praise this lady enough and I wish her well in all her future endeavours and hope to be in a classroom with Dorothy at the helm soon'.
Group Manager, Glasgow City Council
'As part of the management team for Glasgow City Council's parking enforcement I wanted to develop a better understanding of how mental health impacted on my staff.  I signed up for a course in Leading Mental Health First Aid.   Dorothy Le Grove was my tutor for this course.  Dorothy brings a wealth of her own life skills to the classroom and provides a wonderful teaching experience which is both informative and enjoyable.  She has an intuitive understanding of her students and brings out the best in everyone. The skills she brought out in me will now be shared with my staff'.
Enforcement Officer, Glasgow City Council